Graduation Project 2021
UX & UI Design
Research
Concepting
Wireframing
Prototyping
Visual Design
Introduction
XPLCT is an Amsterdam-based clothing brand that sells its clothing through more than 50 retailers across Europe.
These retailers place purchase orders with XPLCT four times a year, which involves a complex process.
The Problem
The purchasing process has many steps and is sometimes unclear to XPLCT's retailers.
For example, they have questions about the delivery of their orders, are sometimes uncertain about which products they have ordered and for which season, cannot request re-stocks of popular items, sometimes pay their invoices too late and find it difficult to find the right social media and webshop content.
The Assignment
Design a B2B (Business to Business) tool for XPLCT and especially their retailers that allows both parties to easily keep track of the different steps, improving the experience of the purchasing process.
The tool should visually convey the feeling and image of XPLCT as a brand.
User Requirements List
Using the pain points of both parties, interviews and surveys, a User Requirements List was created.
XPLCT made it clear from the beginning that they wanted an application as a solution.
User Requirements List
1 Retailers want to be able to log in with an account on both their computer and smartphone.
2 Retailers want to receive notifications when new collections are released. Retailers want an order confirmation per collection that includes an
3 overview of which items they have ordered.
4 Retailers want to be able to easily download and share content.
5 Retailers want to be kept informed about their order delivery process.
6 Retailers want to be able to do a repeat order of successful items.
Key Functionalities
1 Keeping track of all seasons
2 Receiving order confirmation per order.
3 Being notified of the delivery of my order.
4 Download/share content for social media
5 Being able to modify an order
6 Do repeat orders
7 Scheduling an appointment to visit XPLCT's showroom.
Competitor analysis
Similar existing B2B -retail platforms offering solutions to the problems of XPLCT and their retailers were researched.
From this, the 4 largest companies were approached and a live demo was scheduled with all of them to experience how their product works.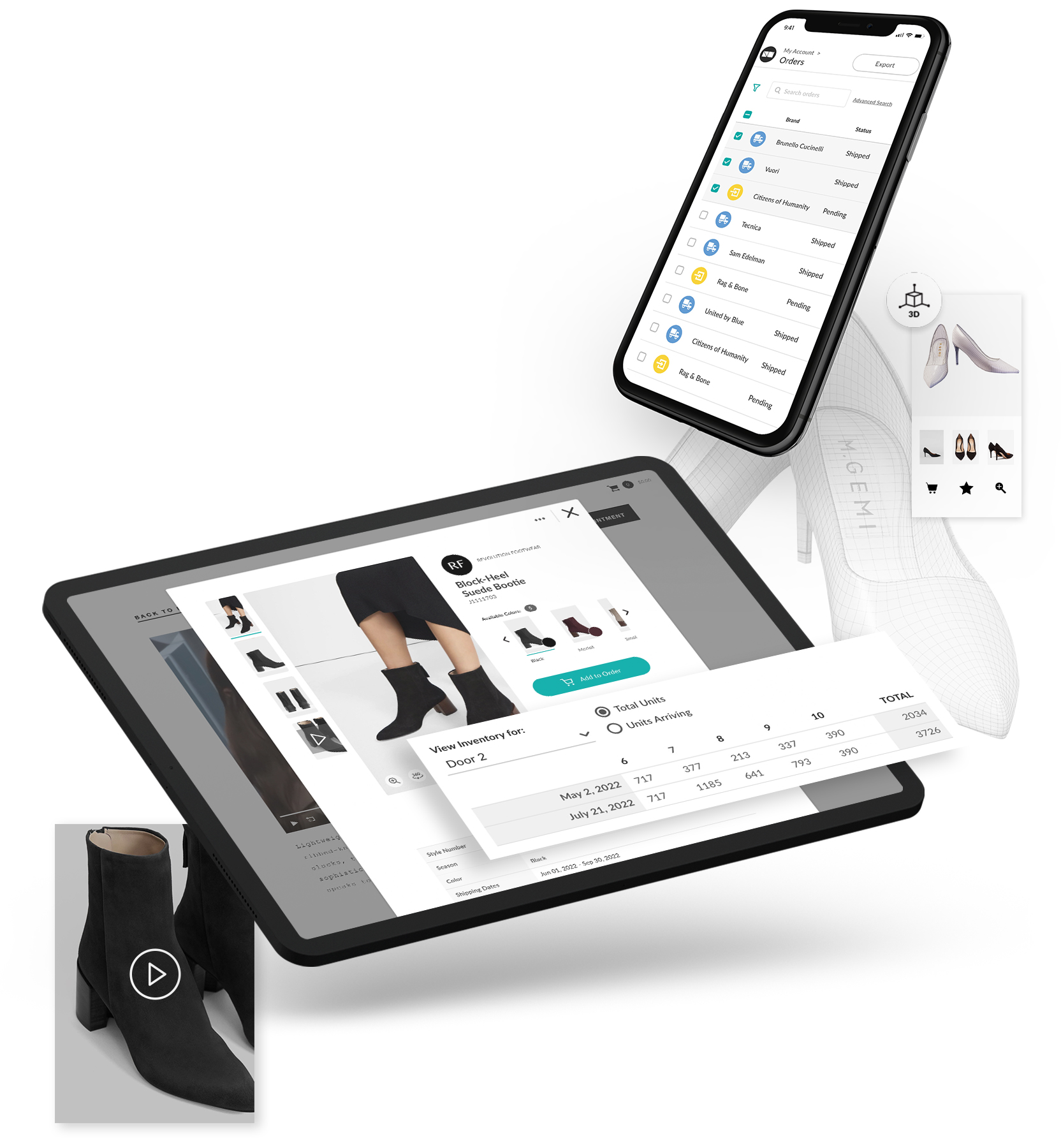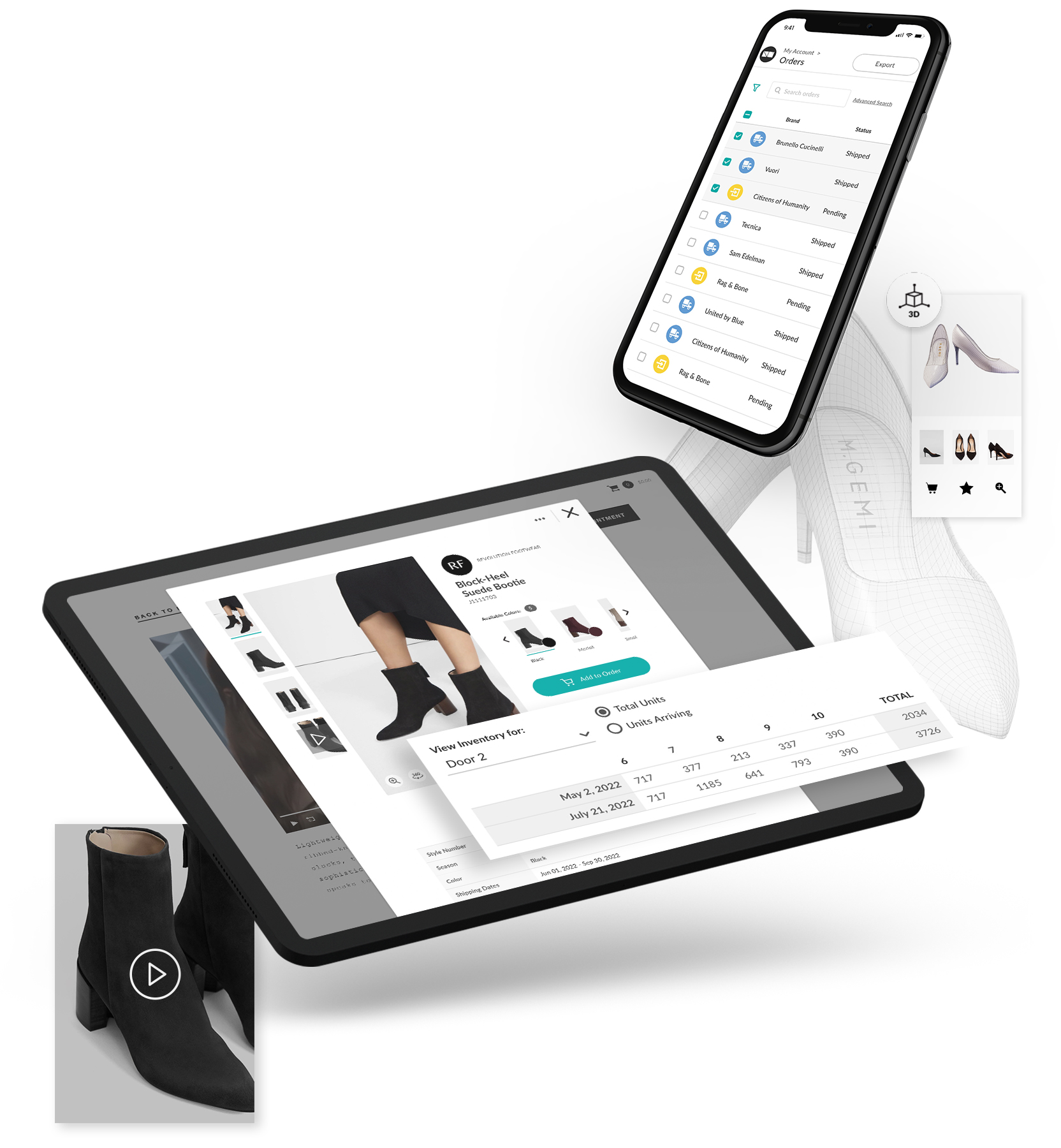 Pro's
1 Platforms are available for Desktop, iPad and sometimes mobile format.
2 It provides a solution to all the problems XPLCT and their retai- lers face
3 System is fully integrated and connected to the programs XPLCT uses.
4 There are already retailers of XPLCT using one of these programs.
5 The software is updated monthly.
Cons
1 The platforms are too expensive for XPLCT.
2 The platforms look outdated and not pretty.
3 The platforms do not offer a sense of exclusivity. They cannot convey XPLCT's image.
4 Retailers cannot schedule an appointment in the showroom.
Conclusion
There are many platforms that already offer a similar solution to the problem.
However, these platforms cannot convey the feeling of XPLCT as a brand.
This project will look at how I can convey this in the application I will design for XPLCT.
Solution: An Application
The solution will be a B2B application, allowing both parties to easily keep an overview of the procurement process and arrange all issues around it.
As a starting point, an app will be designed for mobile and later for desktop. The app will incorporate all the user requirements mentioned earlier.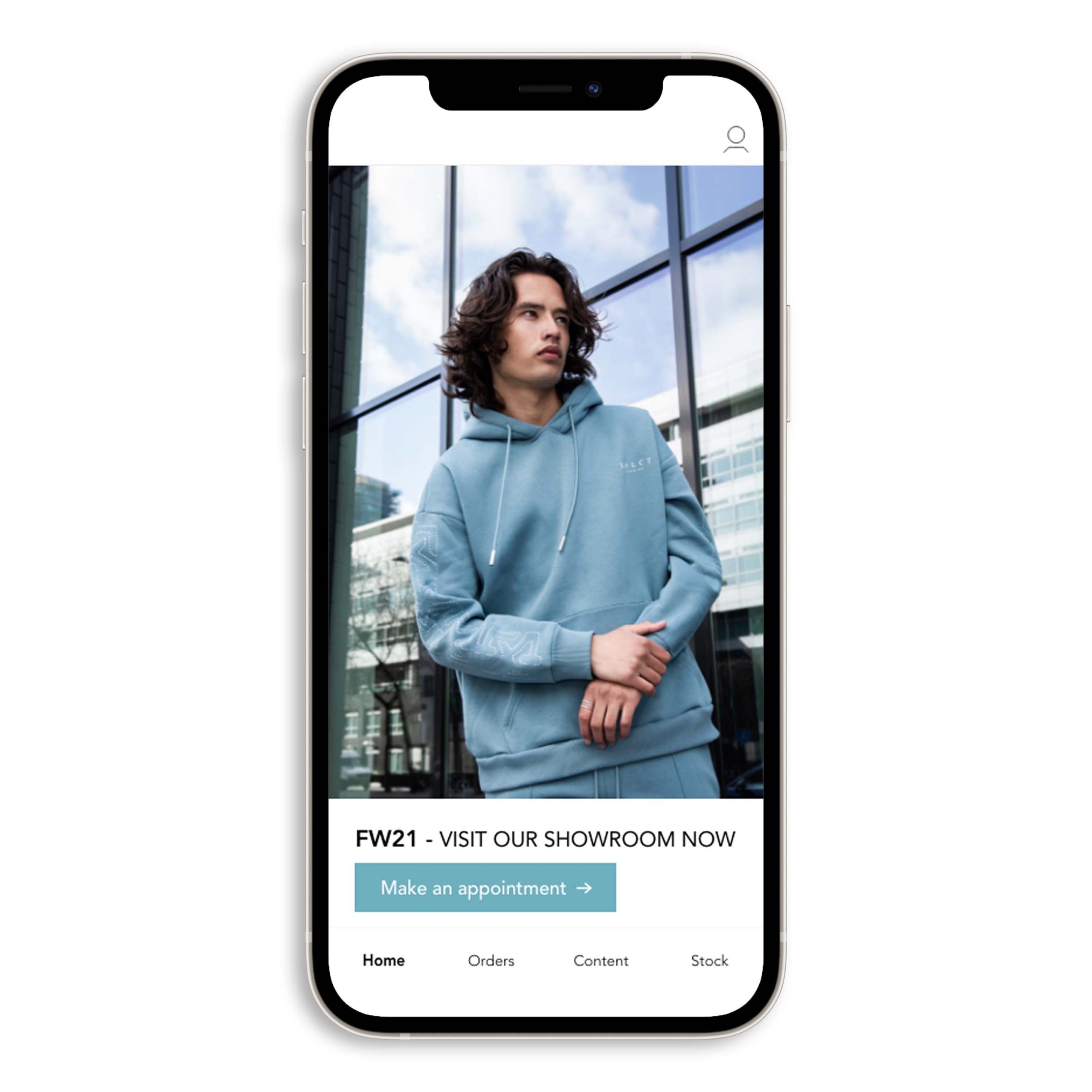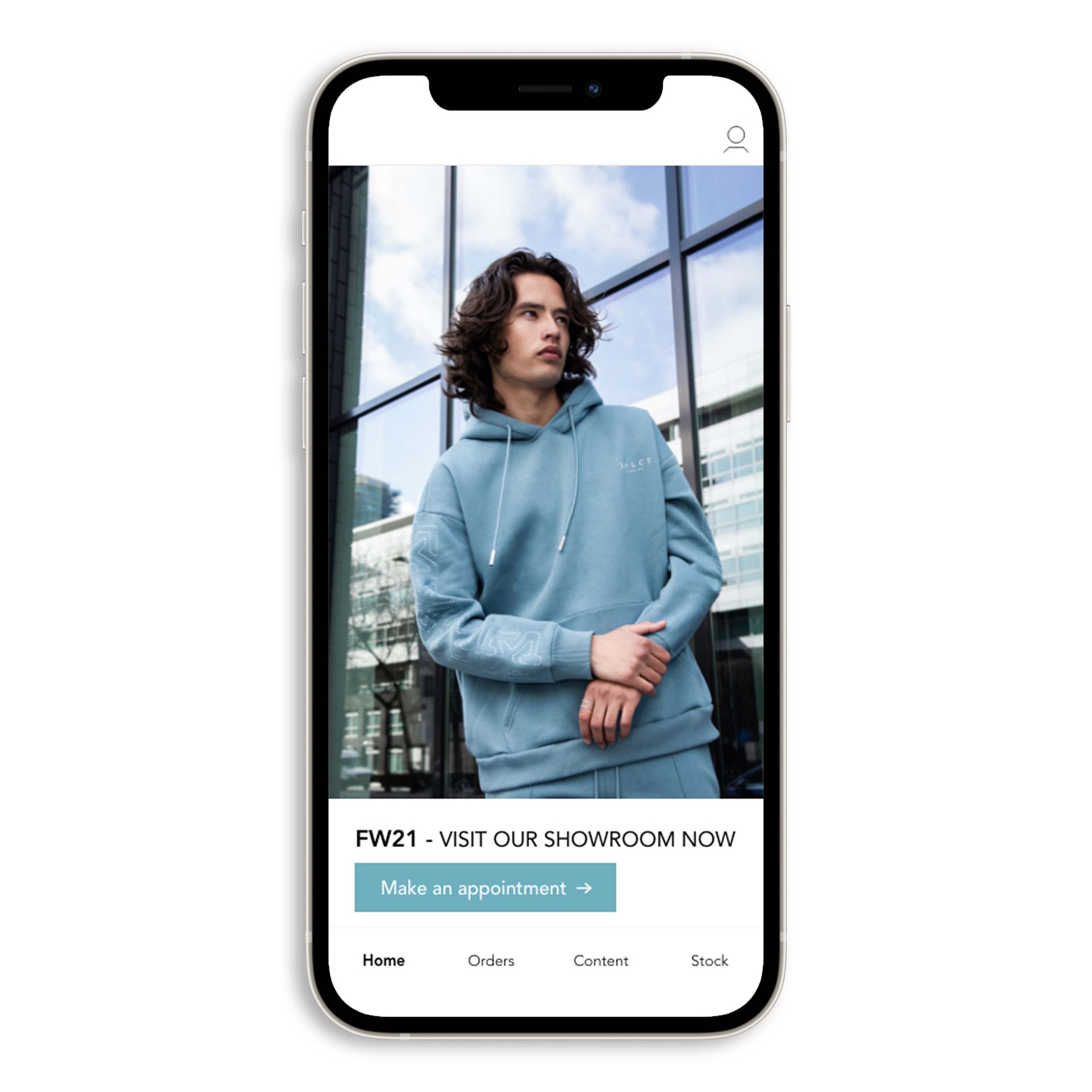 Home
Dashboard page where the retailer is constantly reminded of important things, such as getting a notification that new content is available or that a new collection is available in the showroom to make purchases.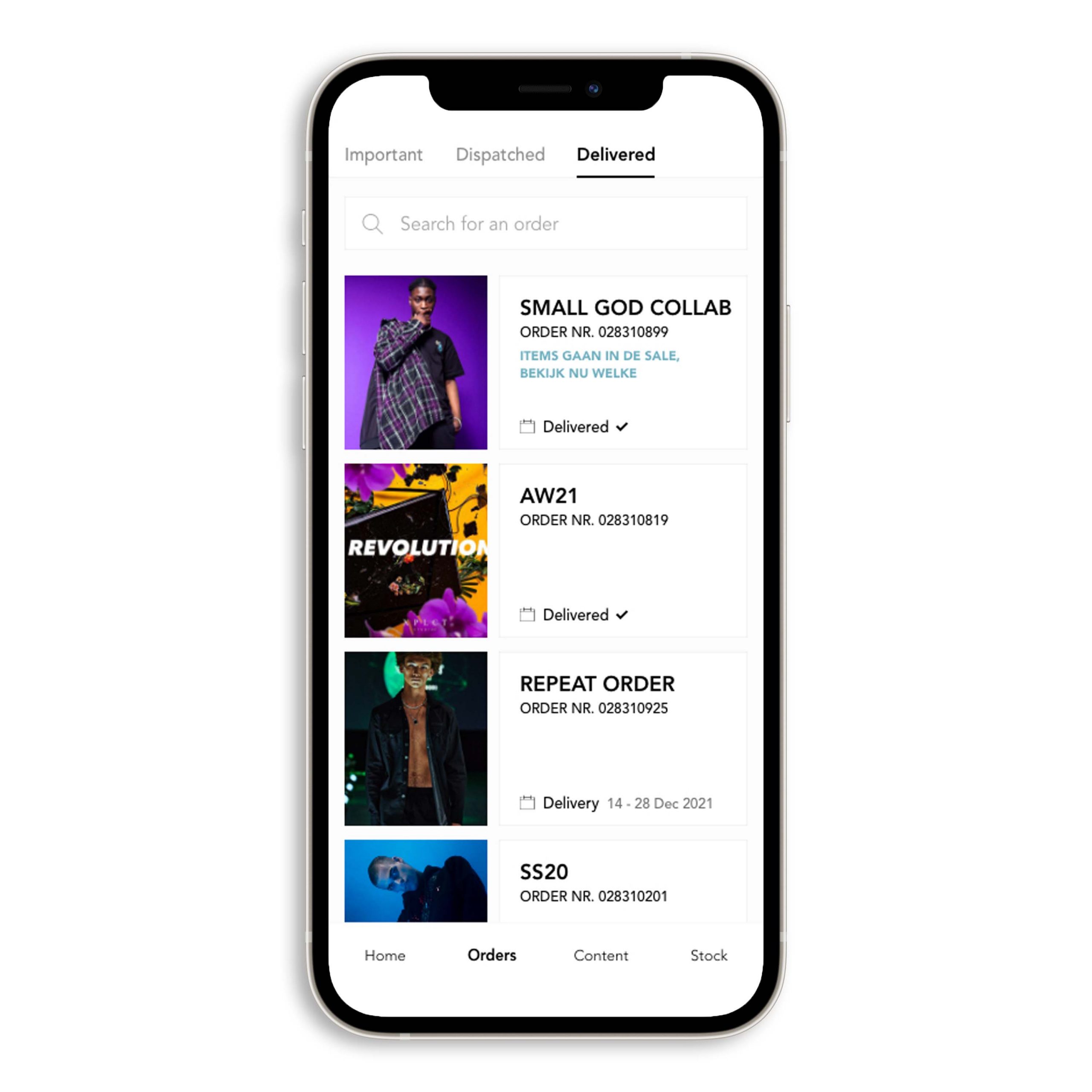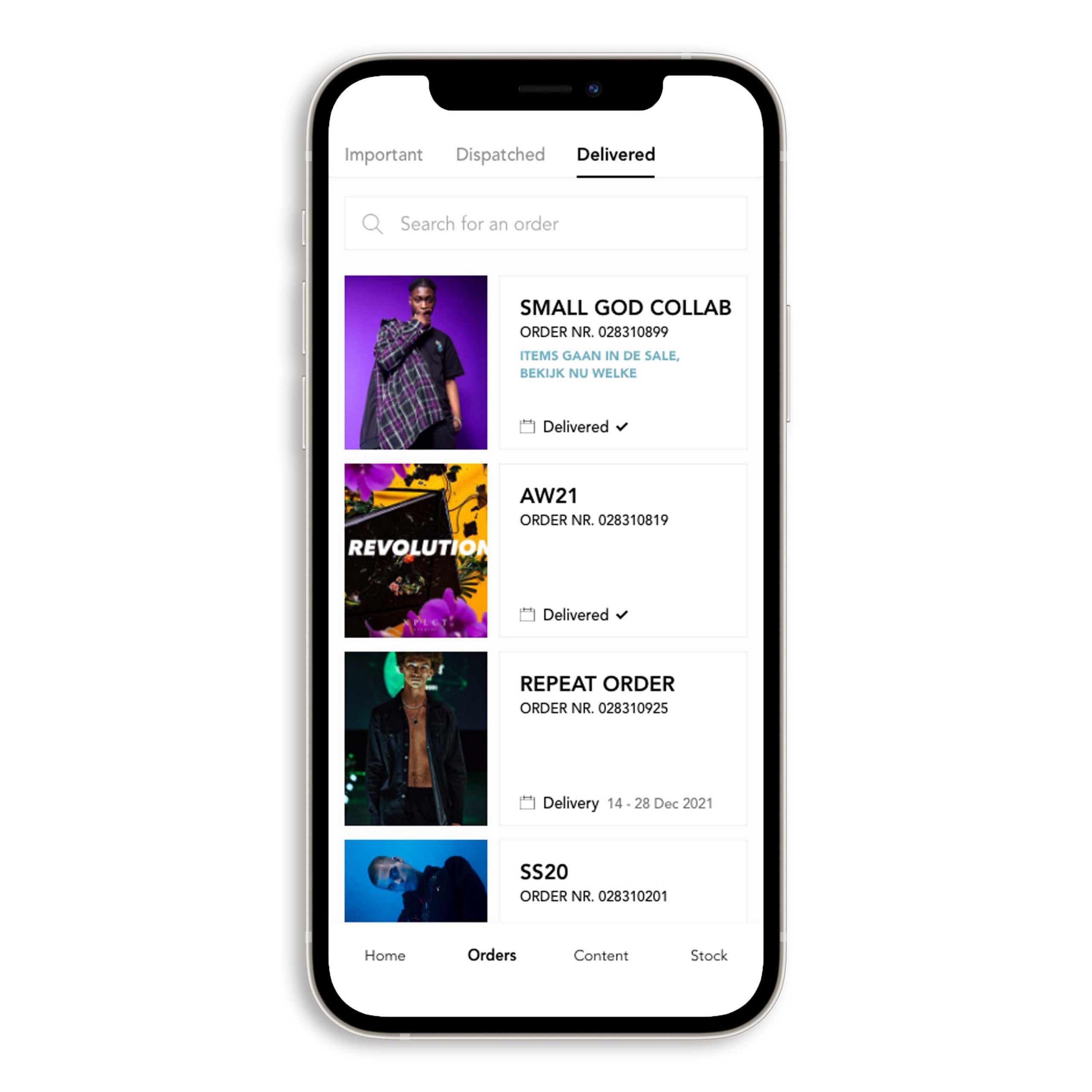 Orders
Here the retailer has an overview of all his orders. He receives notifications of orders that require action. These orders are listed under "important". Furthermore, under 'dispatched' and 'delivered' he can see which orders have already been delivered and which are still arriving.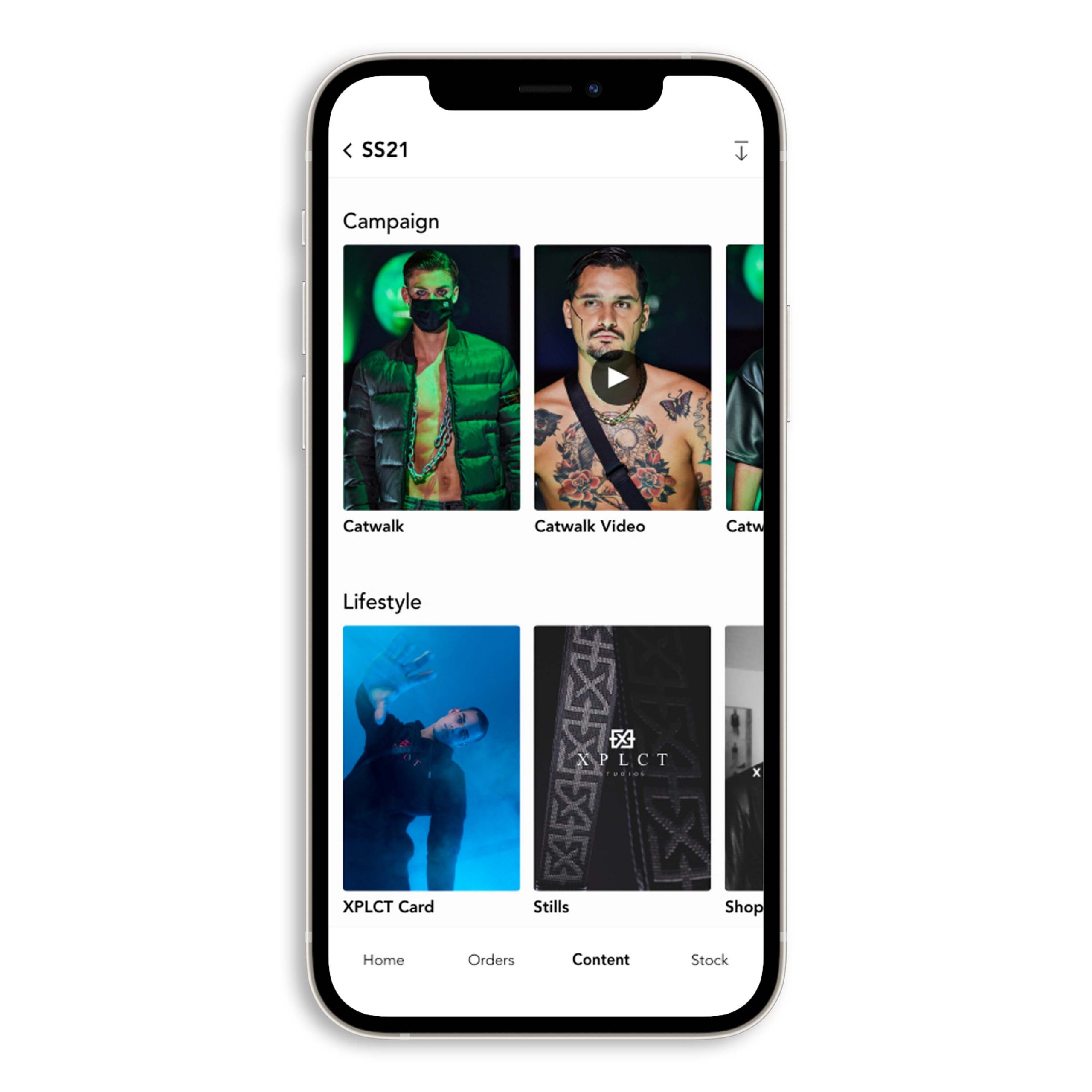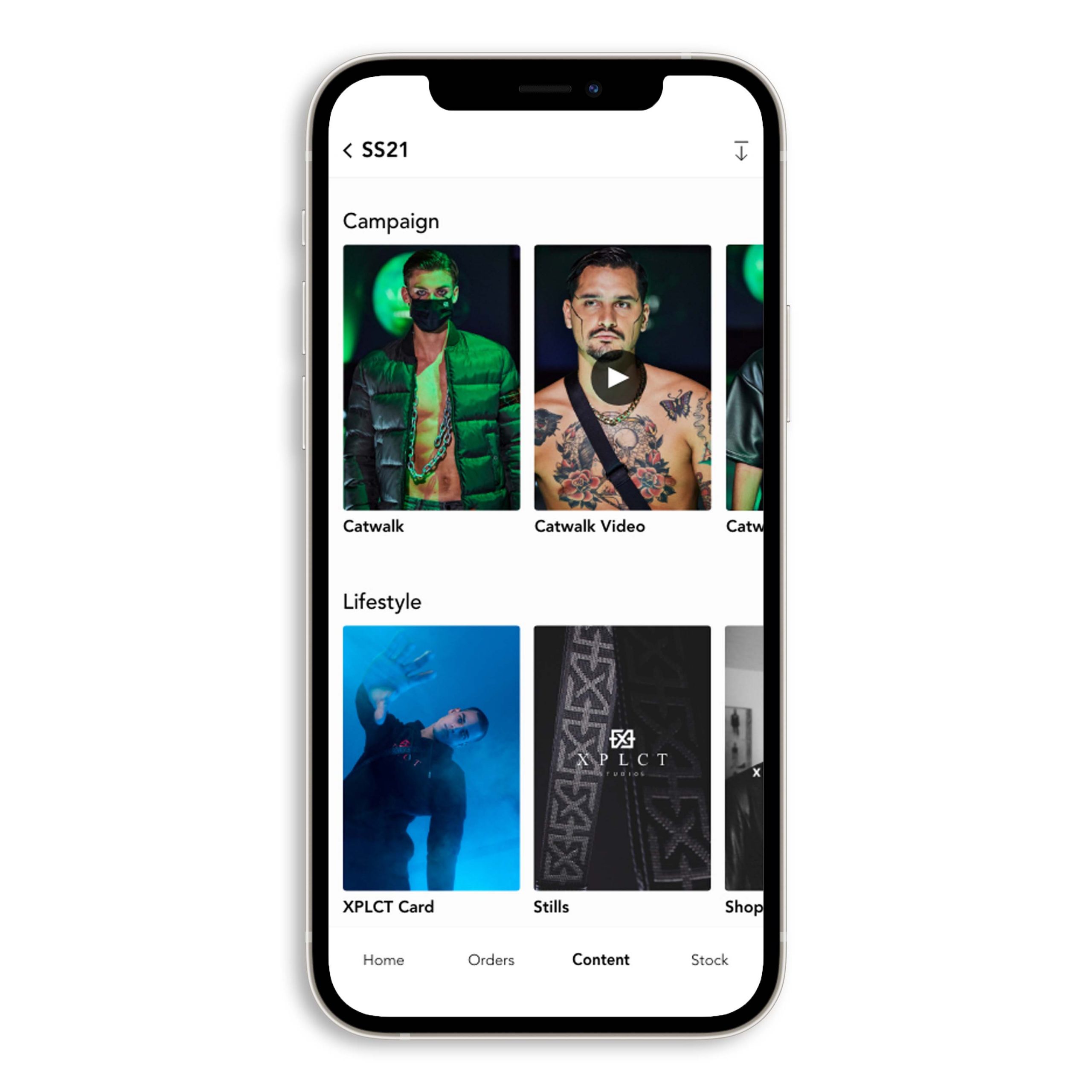 Content
A page where the retailer can find all the content per season. He can view it, download it and share it directly on social media through the app.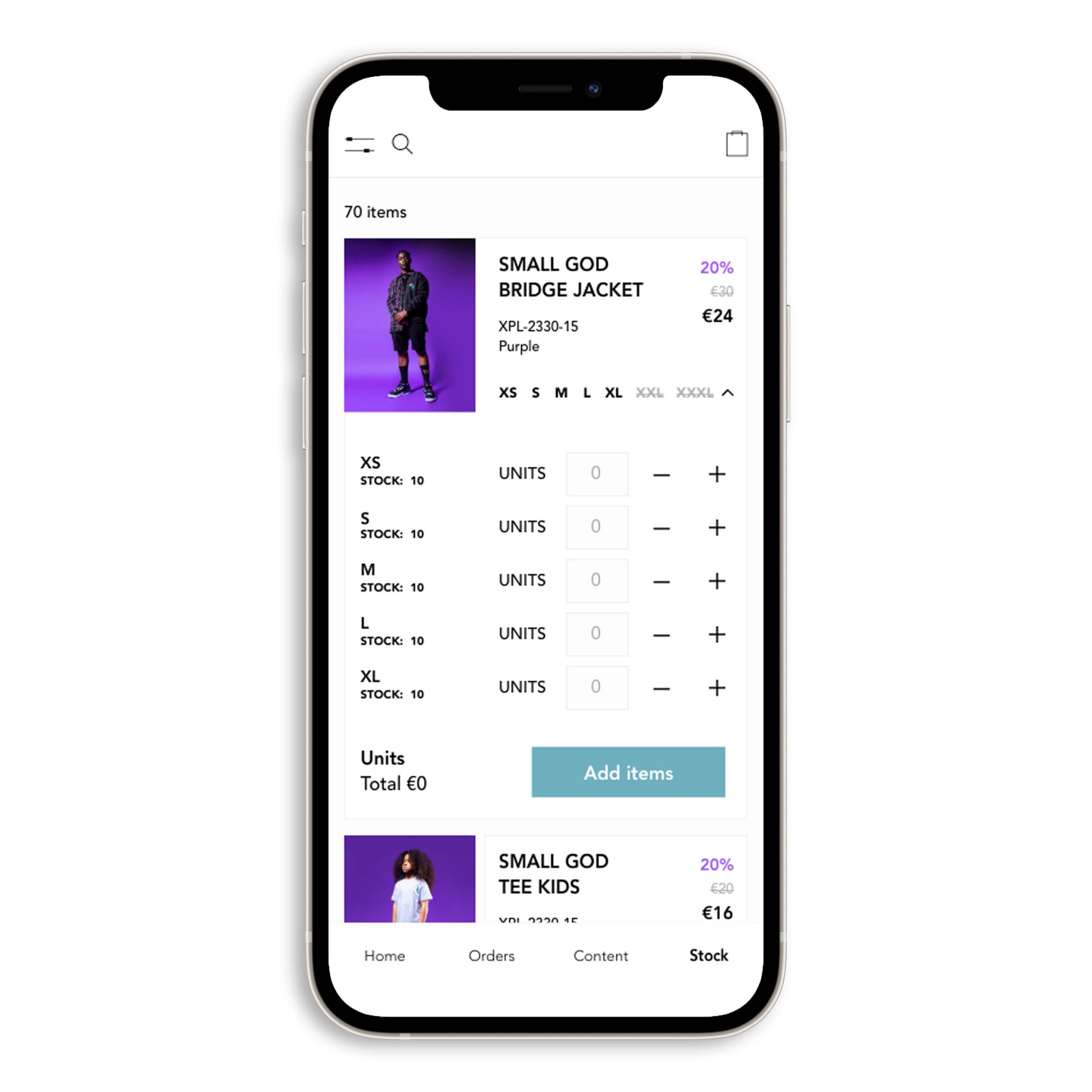 Stock
These are all items that XPLCT stocks and makes available for the retailer to order at any time. These are known as repeat orders. If well-run items are in danger of selling out, the retailer can re-order that item here. He can immediately see which sizes are in stock and when his order will be delivered.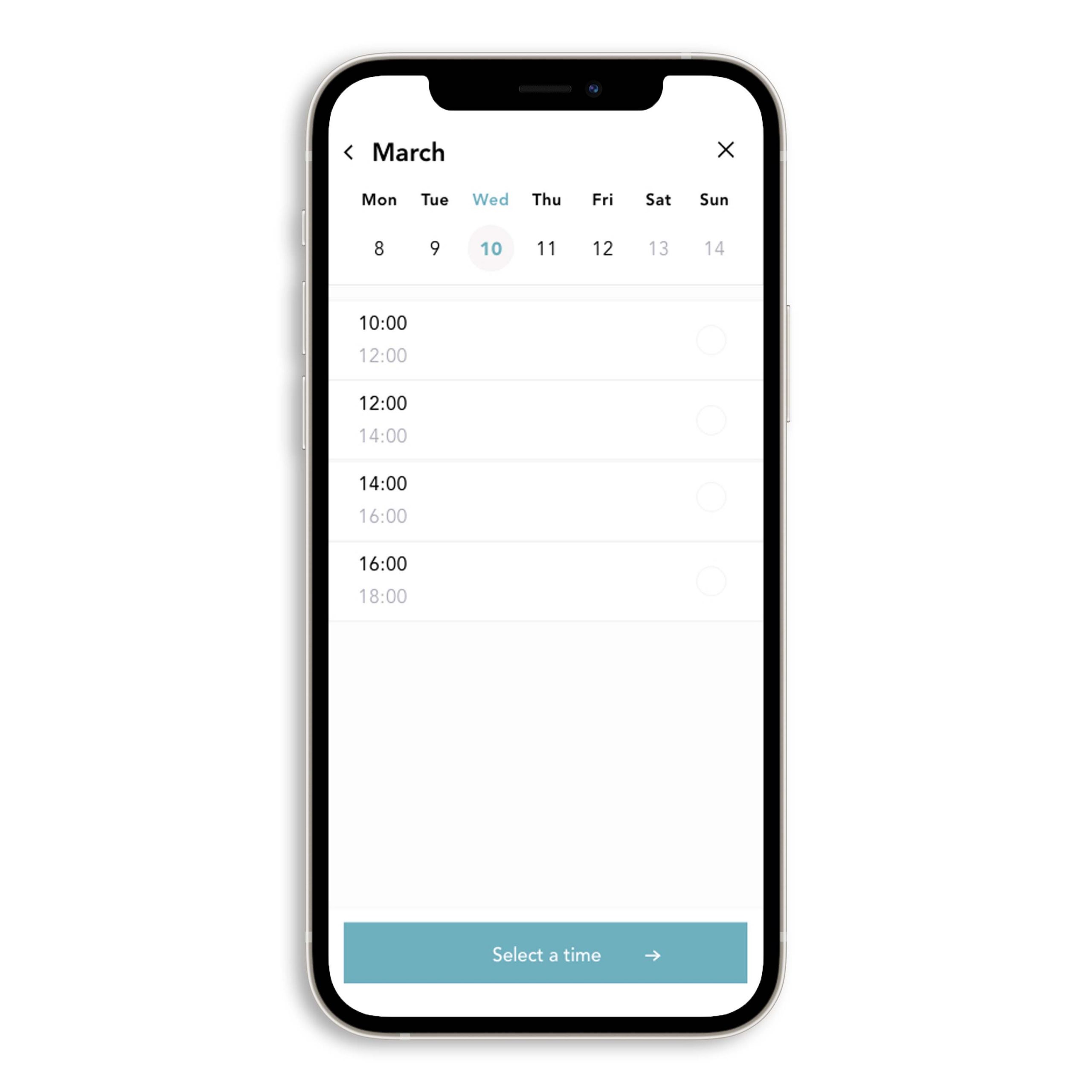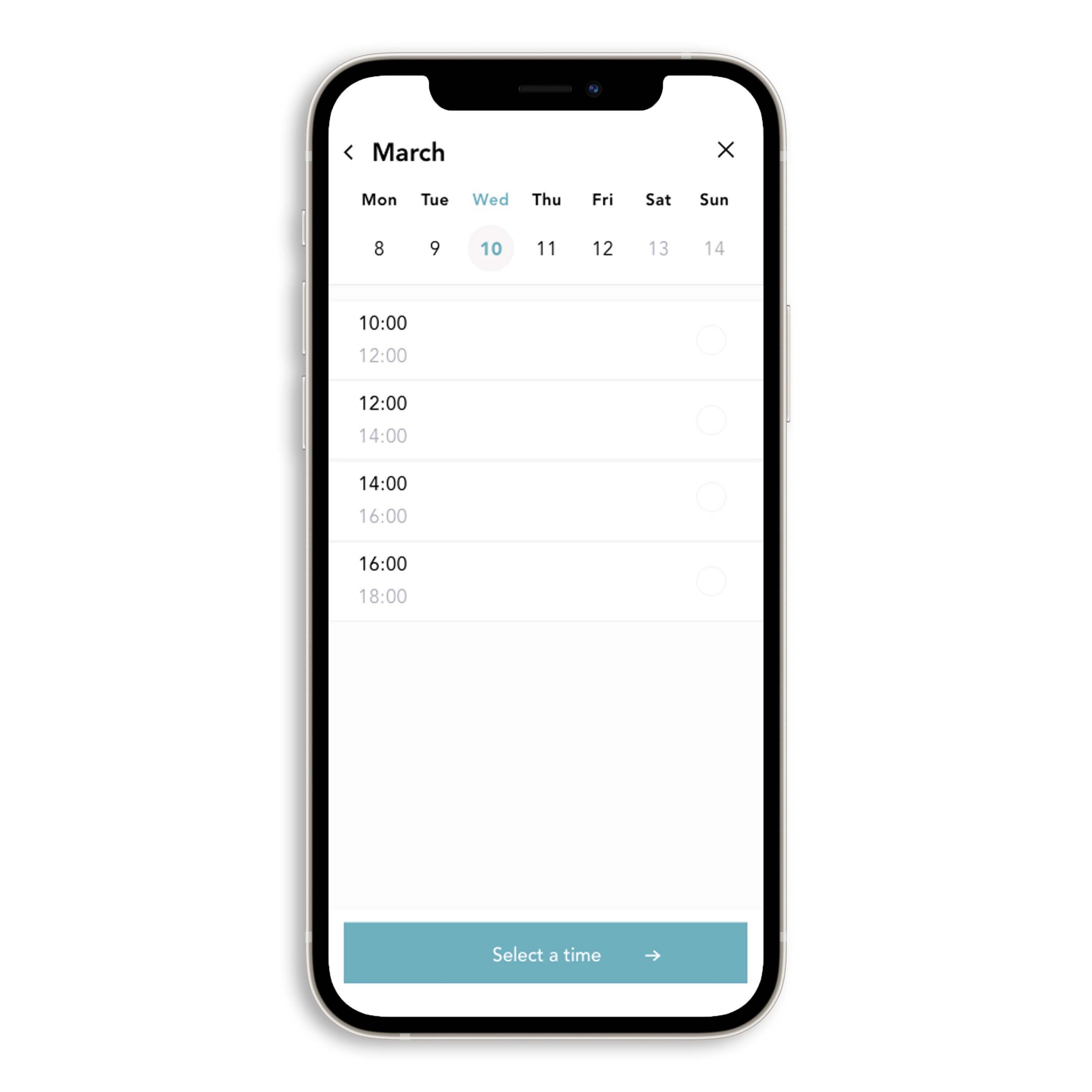 Make an appointment
The retailer picks a date when he wants to visit and a time that is convenient for him.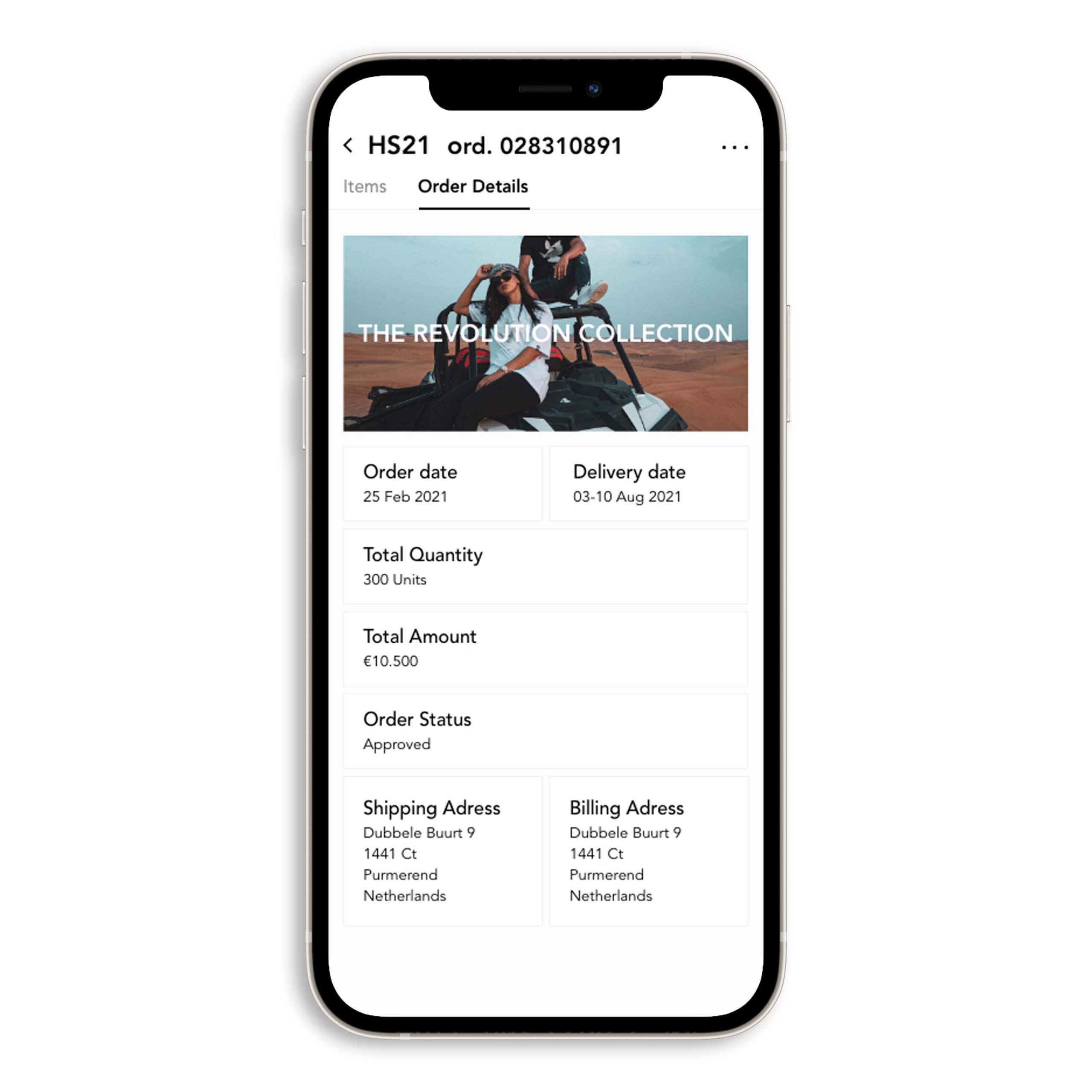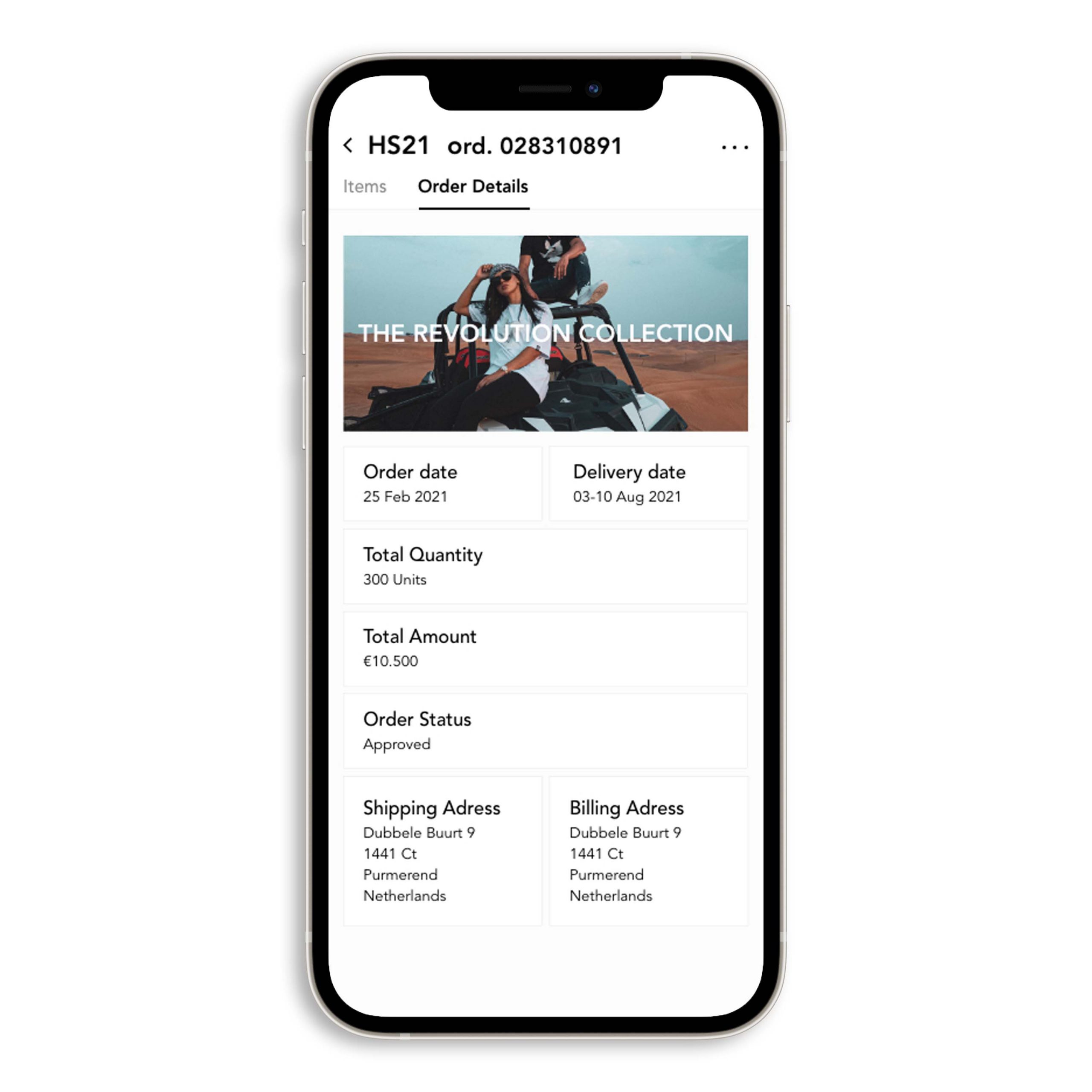 Order details
An overview of all details of the order.
Conclusion
The feeling and corporate identity of the brand are fully integrated into the app, through user testing the app is perceived positively and there are no more ambiguities or problems that retailers previously encountered.
All these factors ensure that the purchasing experience at XPLCT is enhanced with the XPLCT APP.
The retailer thus gets a more professional image of the brand, and as a result sells the purchased apparel more graciously to its consumers.